Thousands of SaaS platforms and enterprises trust Commio to power better customer experiences. Our API platform unlocks the power of flexible cloud communications, transforming yesterday's legacy telecommunications hardware into powerful APIs that make it easy for anyone to deliver high-quality calls and text messaging at scale.
With tools to monitor, troubleshoot, and solve common communications issues, access to a U.S.-based team of responsive experts, and built-in intelligence to route customer conversations to save money and improve quality, we're here to deliver a better way to communicate.
The Commio leadership team brings decades of experience, a proven track record of success, and resumes that include some of our industry's most well-known companies, communities, and accreditations. They keep a constant focus on what's next—giving our partners the technology they need to communicate into the future.
Headquarters
5420 Wade Park Blvd.
Suite 100
Raleigh, NC 27607
(919) 890-0000
Directions
Contact Us
Our Values
Our team of Commodores exemplify our "there is a better way" business philosophy in everything we do, say, and create. These company values reflect the fundamental principles that make the Commio culture unique.
Transparency
Whether it's open dialog and communication between team members at all levels of Commio, or giving partners access to data, everything we do has a philosophy of transparency. Customers can see every carrier, every rate, and the route of every communication. Our team knows our business goals, product roadmap, and performance.
Partnership
We believe in forming, nurturing, and growing long-lasting, collaborative relationships. We consider the role we play in our partners' businesses to be a privilege, and are committed to the hard work, commitment, and dedication that it takes to foster strong long-term partnerships.
Integrity
We act with the highest levels of integrity and transparency in all aspects of our work, internally and externally, and strive to always do what's right.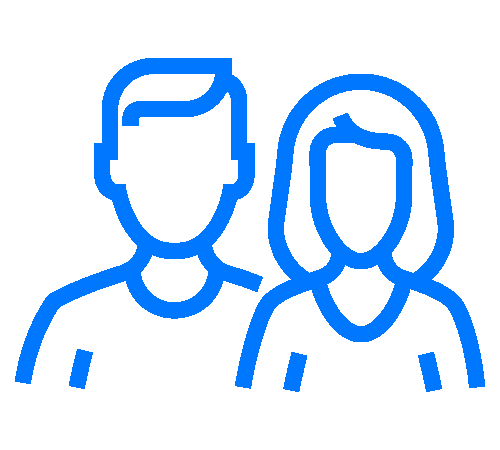 Diversity
We are intentional in bringing together people with diverse backgrounds, experiences, and ideas to build and support inclusive business practices.
Playful & Competitive
We promote a culture of working hard and playing hard, while also prioritizing personal and professional growth. We value competition because when carriers compete with each other, our customers get high-quality communications at the best possible price.
Respect
We value every employee and live this value because it's the right thing to do. Our doors are always open for input, ideas and opinions are expected, and we earn respect daily from each other and our partners by listening, acting, and innovating.
Global team, greater customer reach
With employees in 11 U.S. states, 4 countries, and counting, if you can dream it Commio can communicate it.
CPaaS Experts
Our management team keeps a constant focus on what's next — giving our customers the technology they need to communicate into the future.
Aaron Leon, Co-Founder and CEO, leads our strategic planning and product vision. Prior to founding Commio, Aaron held multiple executive-level roles at leading nationwide VoIP provider bandwidth.com beginning in 2002. During his 8-year tenure, he managed teams of engineers and consultants as they developed and sold large-scale telecom solutions to enterprise and wholesale customers. As SIP technology became more prominent, however, Aaron quickly saw its potential to meet the telecom market's needs and learned the technology from the ground up. Armed with his new skills, market acumen, and vision to bring SIP-enabled routing technology to the cloud, he teamed up with Bandwidth colleague Michael Tindall to make this vision a reality. Aaron holds a B.S. in Chemistry from The University of North Carolina at Chapel Hill. When he is not realizing his vision of bringing communications to the cloud, you'll find Aaron spending his time camping, fishing or spending time with his family.
Michael Tindall leads our product development and engineering teams. Michael's career started while attending Clemson University in 1998 when he co-founded Tsoft Solutions—a technology company that provided a host of networking services to off-campus locations. Tsoft was purchased by Atlanta-based competitor ClearSky Networks in 2001, hiring Michael as the Network Operations Manager, where he designed and implemented their WISP back-office systems and network topology. In 2003, he built and ran a top-notch support team for US Networks. Recognizing his talent, bandwidth.com hired Michael in 2005 as Director of Network Services and Sales Engineering until he was approached by Aaron in 2009 with the idea of building a cloud-based routing system. The rest is history. Michael holds a B.S. from Clemson University, is a "40 under 40" winner, and is one of only 18 OpenSIPS Certified professionals worldwide. When he is not coding the future of telecom, you'll find him enjoying movies, cars, entertaining, and exercising.
Michael is passionate about leading high-performing teams at innovative, technology-focused companies. As President, he is responsible for the day-to-day business operations and driving our long-term success strategy. Michael began his career in publishing and communications software, where he held senior-level positions at both RR Donnelley and the Thomson Corporation. From there, he became the CEO of ichat, which was purchased by Apple in 2002. Later, he founded Mosaic Networks, a telecom VAR. It was during this time that he was asked to sit on our Advisory Board, where he helped lay our strategic foundation before joining the team full time in 2014 as COO. Michael holds a BS in Economics from Purdue University, and attended Northwestern's Kellogg School of Management. When he is not hiking, flying or scuba diving, he enjoys spending quality time with his wife and four children.
As CFO, Kristen brings over 15 years of financial management, business leadership and corporate strategy with private equity-backed companies. She is responsible for all of the company's finance and HR functions. Prior to joining Commio, Kristen served as CFO for 83Bar, Hayes Software Systems and PostUp Digital. Kristen earned both her Bachelor of Business Administration degree in Accounting and her Master's degree in Accounting from St. Edward's University in Austin, Texas. Outside of work, she enjoys spending time with her family and friends, traveling and reading.
Eric has been with us since our inception in 2009. Over the years, he has served multiple roles in sales and marketing. As Vice President of Sales, Eric is responsible for scaling our sales team, defining the sales blueprint to enter new markets, forging strategic relationships with customers, and ensuring that every partner receives outstanding service. Prior to Commio, Eric served as a Visual Effects Designer, where he developed content for major brands such as Budweiser, Jaguar, and Hyundai. Eric holds a B.S. in communications from the University of North Carolina Wilmington. When Eric's not using Commio's disruptive technology to unlock the exceptional value you can find him geeking out in the Arduino community.
Scott became part of the Commio team through the acquisition of teli. With close to thirty years' experience in sales and marketing, Scott has held executive management positions at top IP communications companies including Dash911, Vitelity, Onvoy, Inteliquent, and teli. In 2011, Scott was named one of Colorado Business Magazine's most powerful salespeople and is a regular speaker at major national telecom events. Scott holds a B.A. in Meteorology from the University of Northern Colorado. Scott primarily enjoys spending time with his family in Colorado but also enjoys skiing, snowboarding, racing motorcycles, and astronomy.
As Director of Customer Success, Katie leads other passionate team members in cultivating customer relationships to support product value and adoption. Katie started her career with Commio in 2012 and has always had optimizing customer experiences as her top priority. She enjoys constantly expanding her knowledge of the ever changing cloud communications industry so she can maintain helpful relationships with clients, both new and existing. Katie holds a B.A. in Sociology from The University of North Carolina at Chapel Hill. She has applied her studies of social relationships and interactions to build a positive customer journey at Commio. Outside of work, Katie enjoys spending time with her family, friends, and furbabies. She also loves going to concerts, trying new restaurants, and traveling.
A passionate technologist at heart with more than 25 years of marketing experience, Tim loves using technology to help businesses solve problems and grow their bottom line. Tim is happiest brainstorming new approaches to marketing and communications to help Commio's partners better understand, trust, and embrace our cloud communications solutions. Tim has helped bring four Internet startups to life since 1993, spent several years as a newspaper reporter and TV news producer at the Reading Eagle/Times and WGAL-TV respectively, and boasts long marketing management stints at ProQuest and Netsertive, a Google Premier Partner. Tim holds a B.S. from Kutztown University of Pennsylvania, and has Hubspot, Google Ads, and several marketing technology certifications. In his spare time, he loves shooting and editing video, spending time with his wife Debbie and son William, riding long distances on North Carolina's amazing bike trails, and enjoying the darkest craft beer he can find.
As VP of Product Management & Carrier Relations, Mark ensures that our products deliver maximum value and efficiency across a wide variety of implementations. Mark began his career in 1986 at US WEST (now CenturyLink) and spent many of his early years as a financial manager for their government contracting division supporting large customer projects for the Department of Energy's nuclear facilities. In 1996 he shifted his efforts to helping MCI enter the local telecommunications market by negotiating and implementing local interconnection agreements with the Incumbent Local Exchange Carriers. As the Internet evolved, he worked for a DSL startup, Level 3 Communications and most recently VoIP providers IntelePeer and ANI Networks managing carrier relations. Mark earned his Bachelor of Science degree in Finance from Colorado State University. When he's not working with our carriers to make sure calls complete, he enjoys classic cars, traveling, artwork and exploring the desert southwest. He also enjoys spending time with his wife and family in Tucson, Arizona where they reside.
With 10 years of leadership experience, Ashley heads product management and development of the Commio product portfolio. Ashley's career began at AlertNow, a startup which developed a telecommunications mass notification product, where she became Employee of the Year. She has experience with company acquisitions from both sides, first when Blackboard, an education technology company, acquired AlertNow, and later when Blackboard acquired Transact. Her technical background and leadership skills stood out at Blackboard as she led her team to receive a company-wide Make a Difference Award and individually received a Circle of Excellence award through peer nomination and executive leadership decision. Ashley joined the Commio team in 2018 and leads the product process from vision to strategy to release through smart and sincere collaboration. Ashley holds a B.A. from Meredith College. When she's not working hard delivering quality products, she enjoys spending time with her family, snuggling her french bulldog, learning, traveling and exploring new places.
Sam Shiffman has served at executive and managerial levels in the communications and IT industries for over 25 years. Sam joined us as part of the acquisition of Commio, bringing a wealth of hands-on experience, including architecting, deploying, and managing a range of telecom networks over the years, including one of the first ethernet-based optical IP networks that provided broadband services to businesses and off-campus students at the University of Texas at Austin. Sam also created one of the first Internet Services Providers in the state of Texas, as well as a number of nationwide IP backbones and VoIP networks that have processed billions of communication sessions. Sam holds a BS in Computer Science from the University of Texas at Austin, holds several patents in the IP communications field, and has served on the Customer Advisory Board of Alcatel, North America. Sam has spoken as a leader and visionary at conferences hosted by Cisco, Alcatel, NexTone, The Federal Communications Commission (FCC), VON, & CompTel, and TEXALTEL.
We think global, act local
We practice corporate social responsibility by giving back to fellow employees, to our industry, and to the community around us through volunteerism with local charitable organizations that make a positive impact.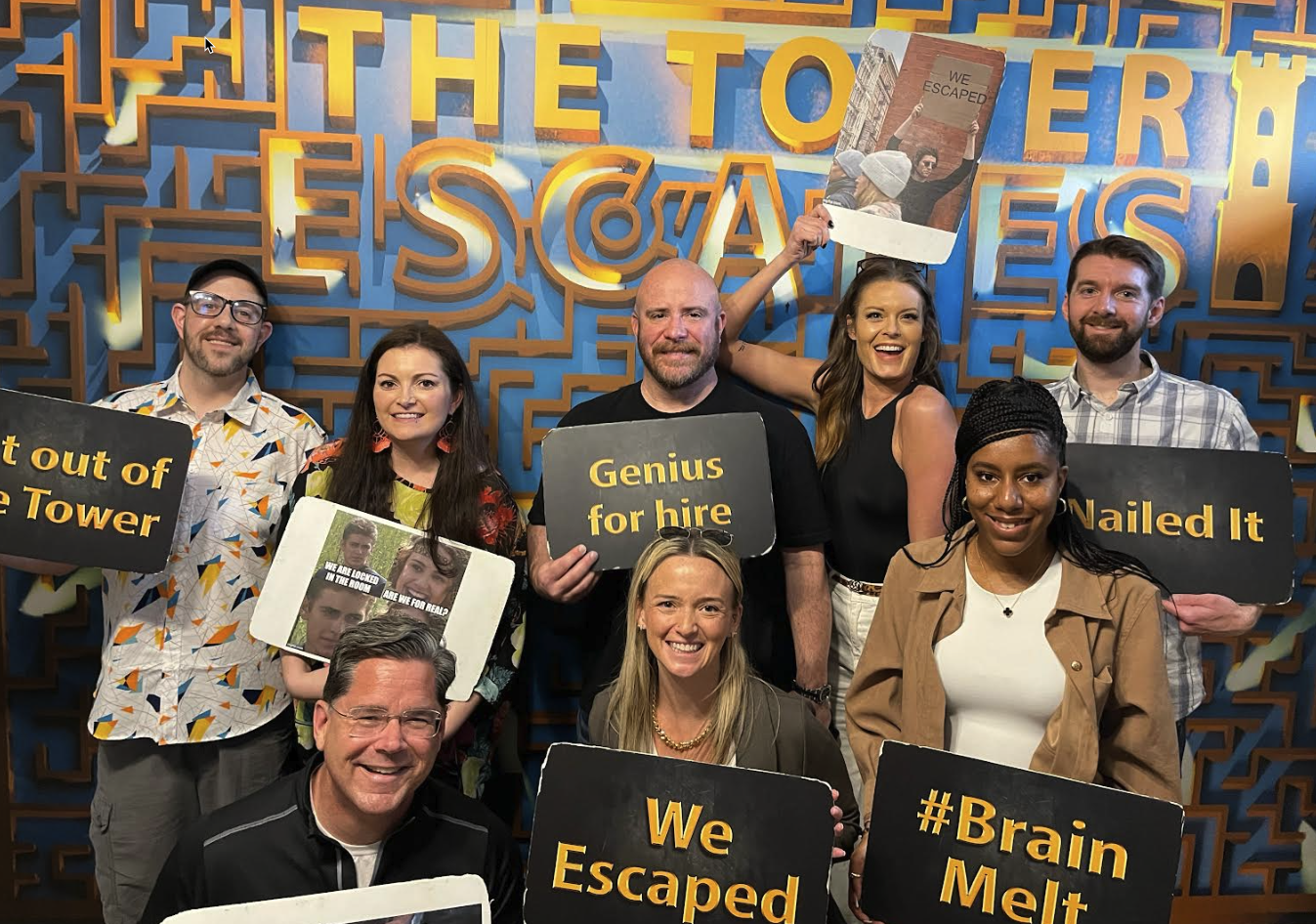 Interested in joining the team?
Have a passion for cloud communications? With best-in-class solutions, double-digit revenue growth, and career advancement opportunities, Commio is one of the best places to work in CPaaS.